The MÅ factory in Frillesås

We are Sweden's leading natural brand within professional skincare, but we are also a company deeply rooted in our small, coastal town. We have learned to appreciate the small details, we know how much close relations matter. We aim for the stars but we never forget where we come from. Here in Frillesås, is where our factory is, here is our head office. Deeply imbedded in the luscious Swedish countryside, a stone's throw from the ocean, we manufacture our range of natural skincare, haircare and makeup. This is also where we develop new products, train resellers and handle all of our sales, orders and deliveries.​
Constant development and consistent quality control​
We are constantly improving our existing products and processes. As research expands our knowledge and users' needs evolve, All ingredients are controlled in laboratories before they can be used in our products. All products are tested by people, not animals before they can be sold.

Read more about our ingredients here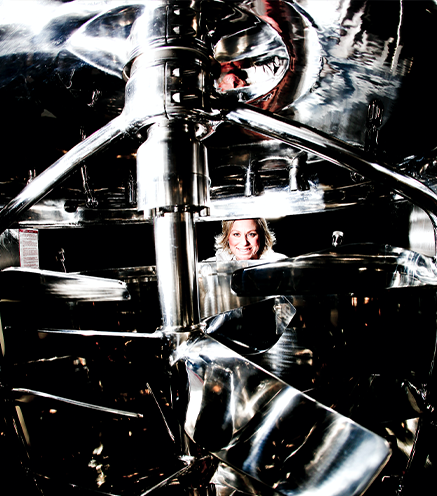 Close relationships

All of our ingredients come from carefully selected growers around the world. We are known for keeping close relationships with our suppliers, skincare therapists, hair stylists, makeup artists and end users. A couple of times per year, we open up the doors to our factory to show people how we make the products that have made us the leading professional brand within natural skincare. ​
Growing operations​
We are working with raw material and minerals from our nature and the entire plant kingdom. That requires a lot of space. Many of our ingredients are not available year round. Therefore, we need to stock up in order to ensure quality, production and delivery. Demand for natural beauty products has literally exploded since we first built our plant here in Frillesås 2008. We outgrew our factory quickly, which forced us to expand our facility in 2021. We can now keep up with what we do best - creating products that are just as good for the people as the planet we live on.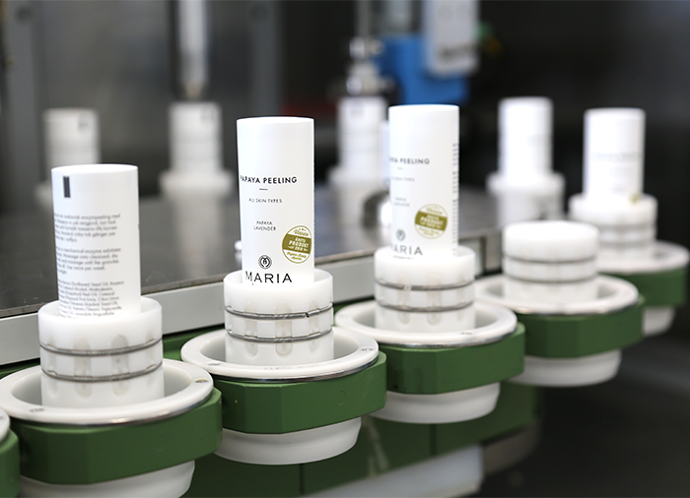 Durability and date marking

Our products are datemarked – first the month, then the year – if the expiration date is within three years. This date applies as long as the packaging has not been opened. All creams should be consumed within six months of opening. If a product has a life longer than 30 months, as long as the packaging has not been opened, its durability after opening is indicated with the "open jar" symbol (PAO, Period After Opening) and the correct number of months.​
Never at the expense of animals​
We never test our ingredients or end products on animals. Thankfully, this does not make us unique, as animal testing is prohibited in EU law. Therefore, this is not something you can communicate as an advantage, according to EU regulation No 655/2013: "Claims which convey the idea that a product has a specific benefit when this benefit is mere compliance with minimum legal requirements shall not be allowed." In China, on the other hand, animal testing is mandatory. That is why we have chosen not to sell our products there. We are however, represented in Hong Kong as they follow an independant trade policy with no requirements on imported products being animal tested.

No animal testing also means no allergy testing. Do you know that you are sensitive to a certain substance? Always read the ingredient list and if you have further questions, consult our resellers or contact us directly.


To install this Web App in your iPhone/iPad press
and then Add to Home Screen.