Deepskin Organics is in everything we do

We believe in real skincare that brings out the natural beauty within us all and nourishes deep within the skin for lasting results. We want to help the skin help itself with products that work deep within the skin to nourish, remoisturise and reconstruct the skin's natural protective barrier. This is a philosophy that guides us in all we do and it anchors our brand promise. We call it Deepskin Organics® ​
Transforms your skincare routine deep within​
Your skin needs to be healthy in order to absorb nourishments and protect your insides. The skin consists of different layers, each affected differently by different ingredients. Our deep reaching skincare products are based on pure, natural minerals and plant-based ingredients that interact to soothe, protect and strengthen the skin - without damaging or interfering with the natural processes of the body or our nature!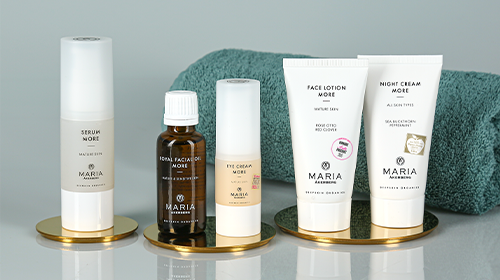 Our philosophy put into practice – everything comes together!

Instead of hoping for a few products to do the job, we believe in letting several specific products work deep within the skin together. Put into practice, it means that you apply serum, oil, cream and balm in different steps of your skincare routine. This way, you allow the ingredients to complement and reinforce each other by letting each active substance work deep within the skin while adding nourishing moisture and oil. That's how you obtain natural, long-term effects on the skin.

Step-by-step towards the natural beauty within

Your skin needs both moisture and oil. Allowing the ingredients to interact in separate layers will maximise the effect on your skin. After using a cleanser and toner, we recommend the following routine:


1) Serum that provides water-soluble vitamins and nutrients deep into the skin.


2) Oil that restructures the connective tissue and has a naturally smoothing effect.


3) Cream that provides moisture and protects the skin.


4) For very dry skin, cold or dry weather, add a balm to restructure the protective barrier and seal moisture in the skin. Mix cream and balm in the palm of your hand, then apply to your face.​
Go with the seasons!​
You may not need a skincare routine that follows all these steps, all the time. Just like you change your outfit depending on the weather your skin needs different protection and care depending on the season. Serum and cream will give your summer skin a much needed moisture boost, while oil and balm shield your winter skin from cold and wind.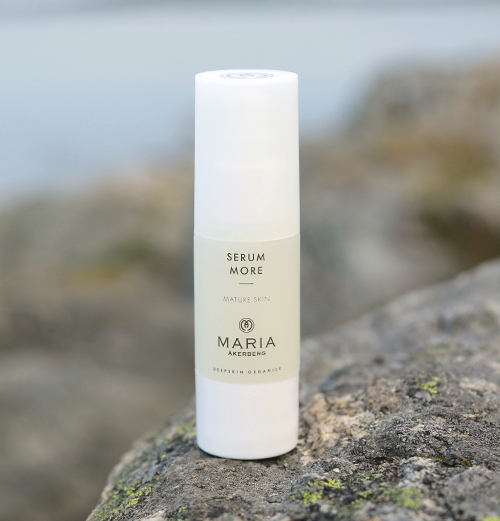 To install this Web App in your iPhone/iPad press
and then Add to Home Screen.